Emec company is a manufacturer and supplier of products and solutions related to metering pumps. The company was founded in 1982 and is headquartered in Italy.
The main products of Emec company include metering pumps, automatic metering pumps, frequency conversion pumps, and many other products. These products are used in applications related to wastewater treatment, water treatment, food and beverage production, chemical production, and many other applications.
Emec company is committed to providing the best quality products and services to its customers. We have a team of experienced and enthusiastic engineers who are always ready to advise and support customers in using our products.
Emec company not only provides products and solutions to customers, but also provides services such as design, installation, maintenance, and repair of metering pumps to ensure that our customers can use our products easily and effectively.
With the core values of professionalism, dedication, and creativity, we aim to bring satisfaction and trust to customers, as well as contribute to the sustainable development of society and the environment.
PRISMA is a stepper motor-driven diaphragm dosing pump capable of guaranteeing absolute precision in the dosing of chemical products. Thanks to its outstanding 1:4800 turndown ratio, PRISMA allows you to calibrate an extremely accurate, homogeneous distribution of the product to be dosed according to the most specific application requirements.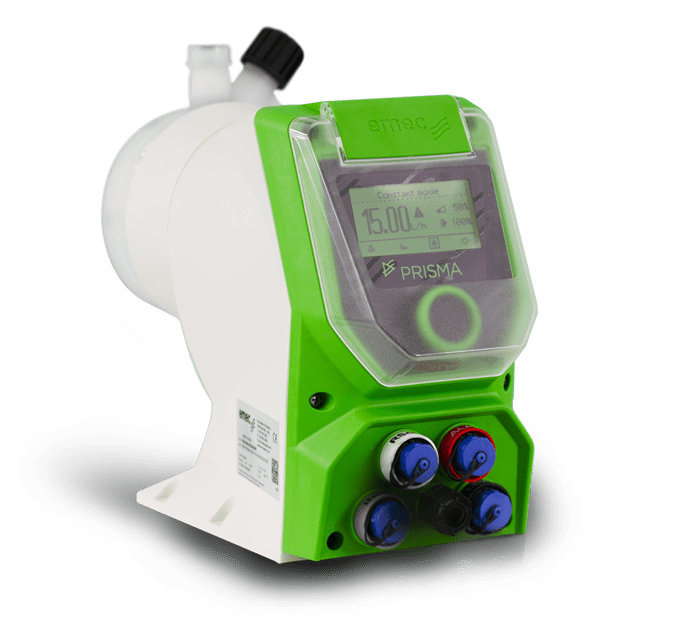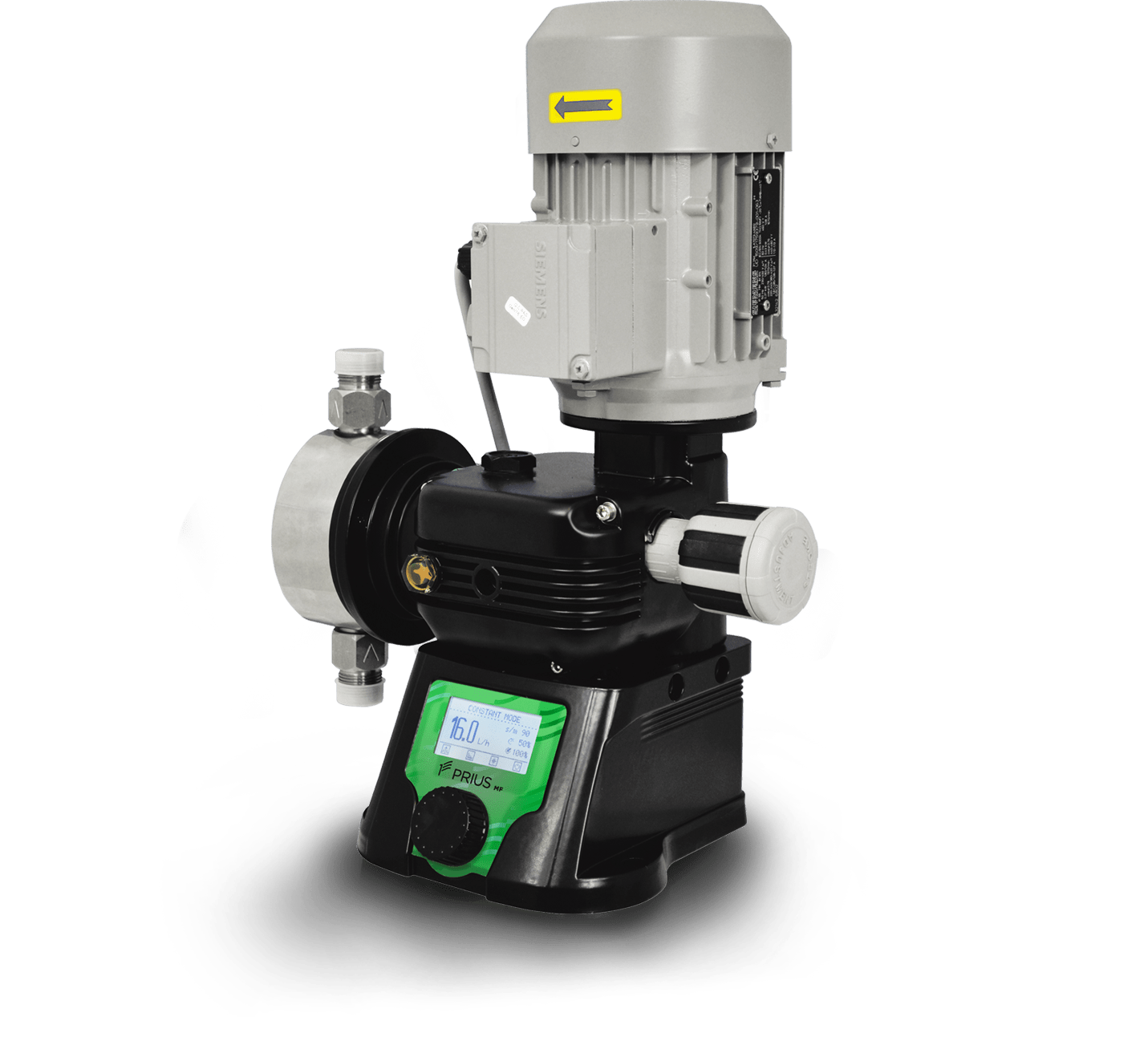 The PRIUS series motor-driven dosing pumps have been entirely designed and manufactured by EMEC to meet superior dosing requirements. The power of considerable dosing is combined with safe resistance against aggressive chemicals, vibrations and leaks to ensure the utmost reliability.
Linux operating system, high-performance ARM A5 microprocessor and large colour touchscreen: CENTURIO allows immediate management of up to 10 measurement parameters for water treatment, with setpoint reading and regulation and data graphs also in real time. CENTURIO is offers a high storage capacity for data logs, as well as the possibility of downloading via USB and remote control of the system.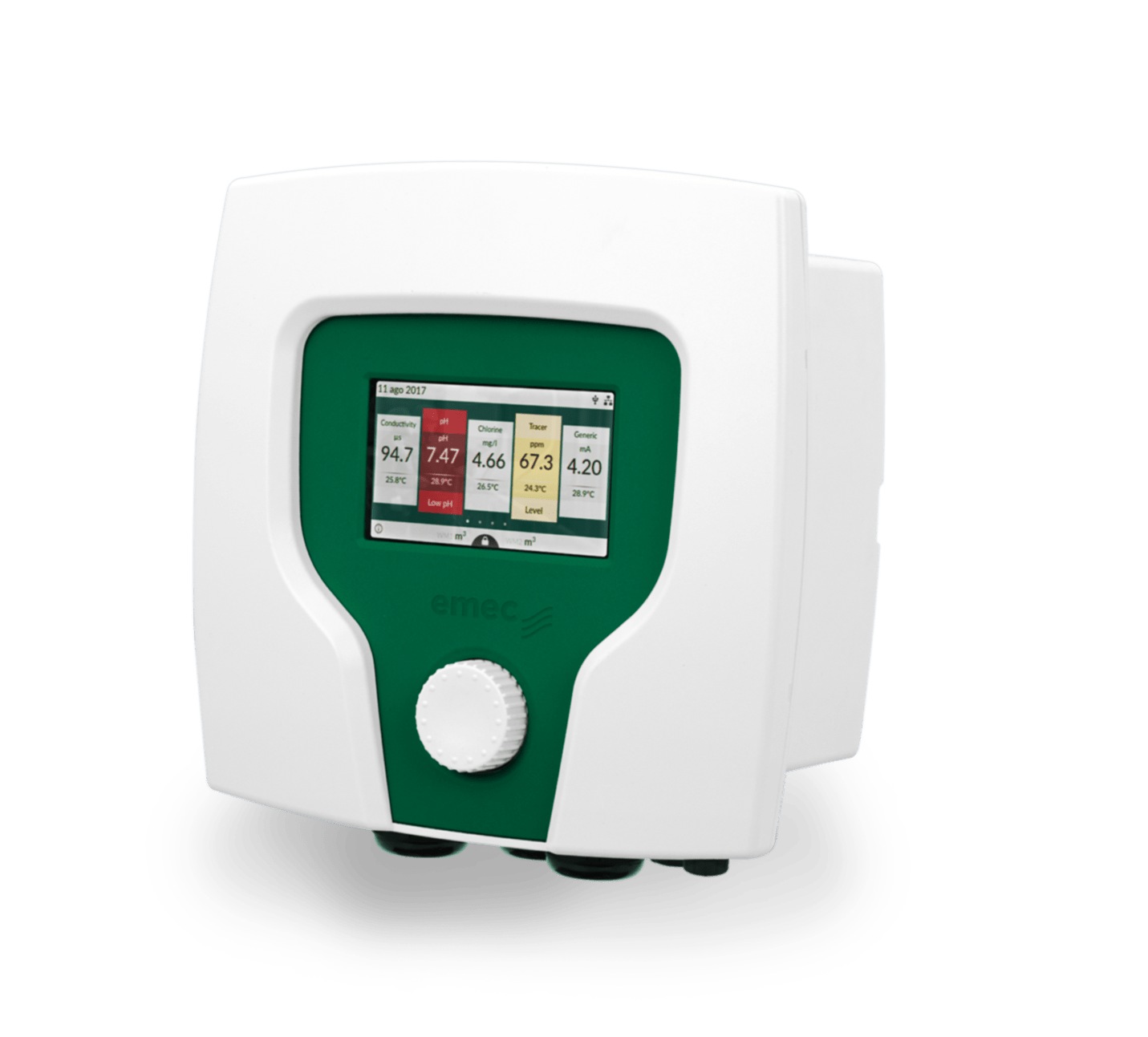 The best solutions for your industry
Our control and dosing systems are designed to offer a wide range of solutions for each application area.